everything you'll need
A range that is always evolving
We're a local shop with worldwide suppliers. With classic items you know and love, to the new and innovative – we'll have what you're looking for.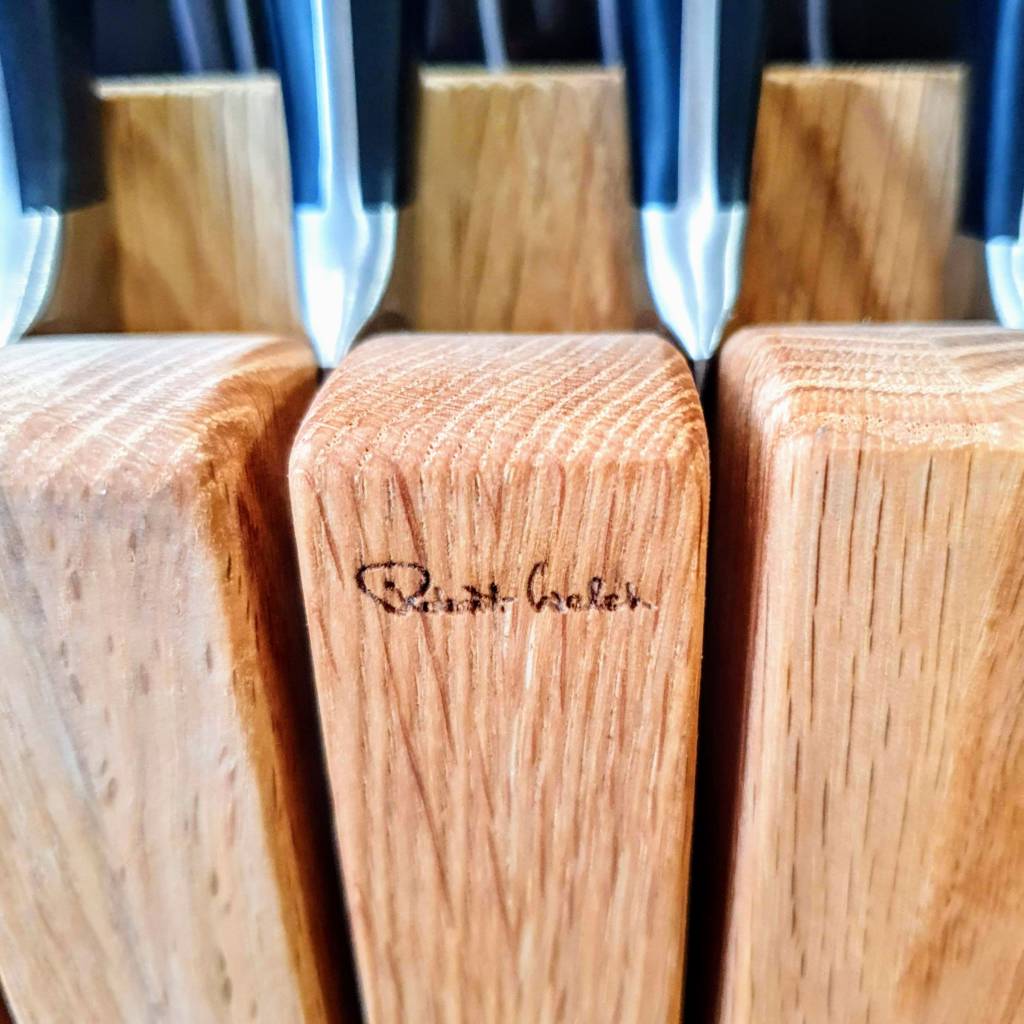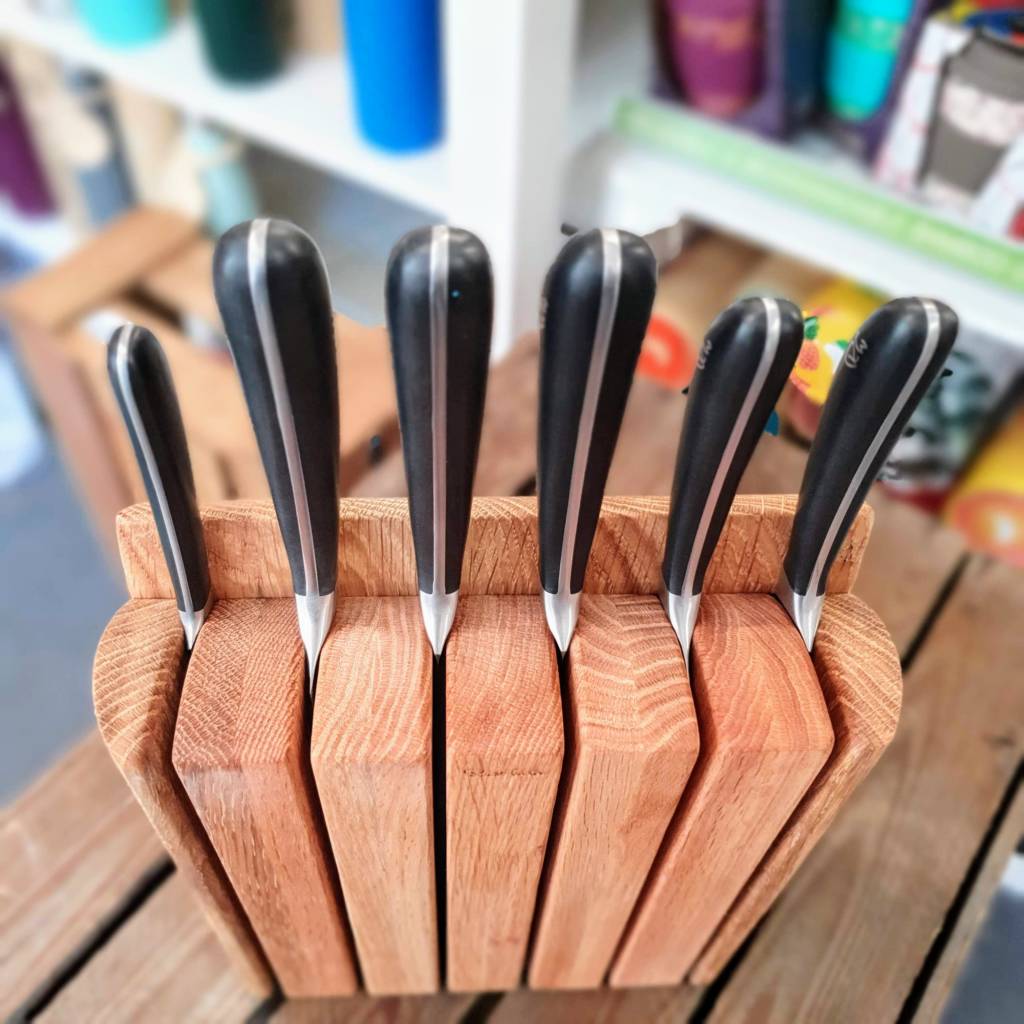 Kitchen essential
Kitchen Knives
Cooking Kneads prides itself as a kitchen knife specialist. We stock a number of top brands including Robert Welch, Wusthof, IOShen, Global and Victorinox. Alternatively for those who just need a reliable standby then the Kitchen Devils range and small Victorinox paring knives are ideal. Either way, our expert knowledge of these brands will allow you to be confident when purchasing the most essential tool of the kitchen – and you can always try before you buy!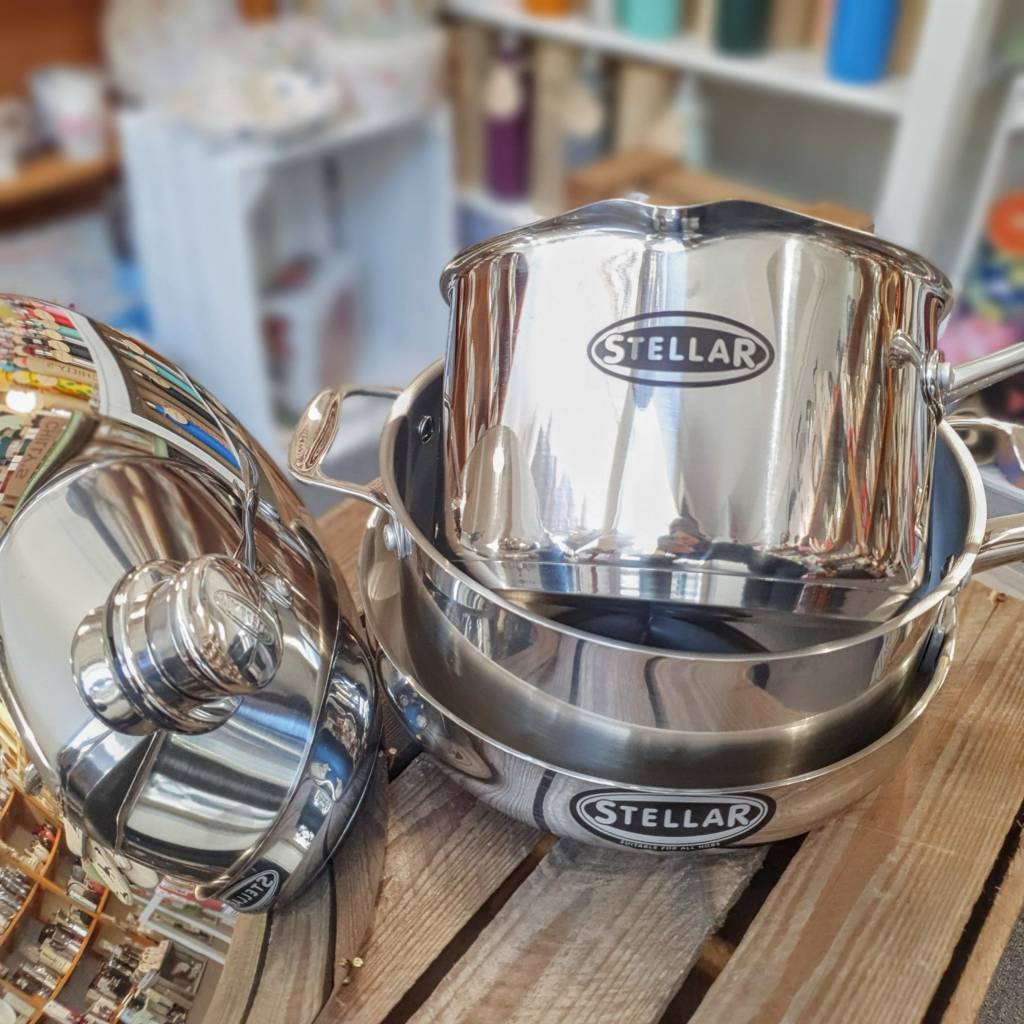 Stellar & Judge
We have a comprehensive range of Stellar cookware in the shop including the Stellar 7000 draining saucepans – our best seller along with the fantastic innovative Stellar Rocktanium frying pans. Judge is a brand that has always suggested good value for money and our range of Judge Vista Saucepans are extremely popular.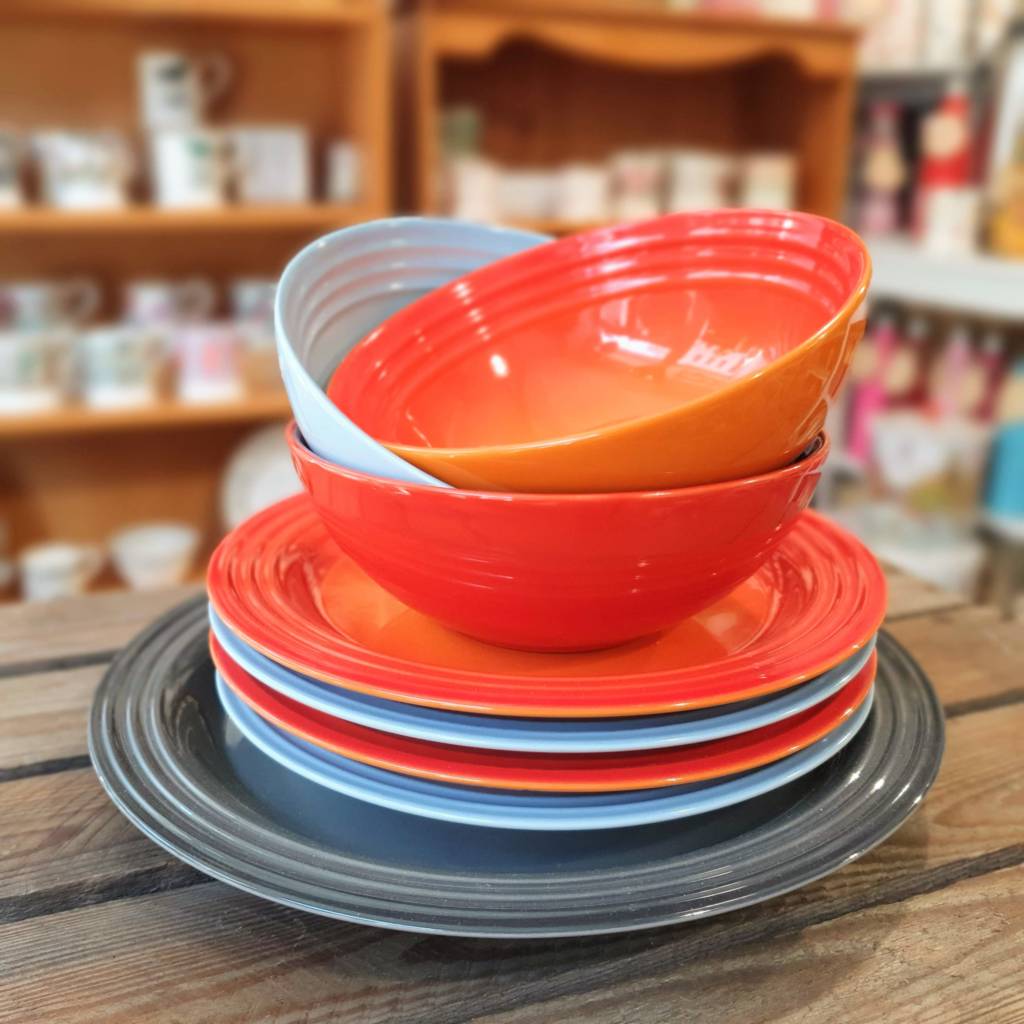 Le Creuset
When Cooking Kneads began it was high on our list to bring in quality products which offer lifetime performance. Being a stockist of Le Creuset means we have arguably the best cast iron cookware available together with the 3 ply stainless steel and toughened non-stick cookware ranges. Also It goes without saying the array of colours in stoneware makes everyone's dining table enviable!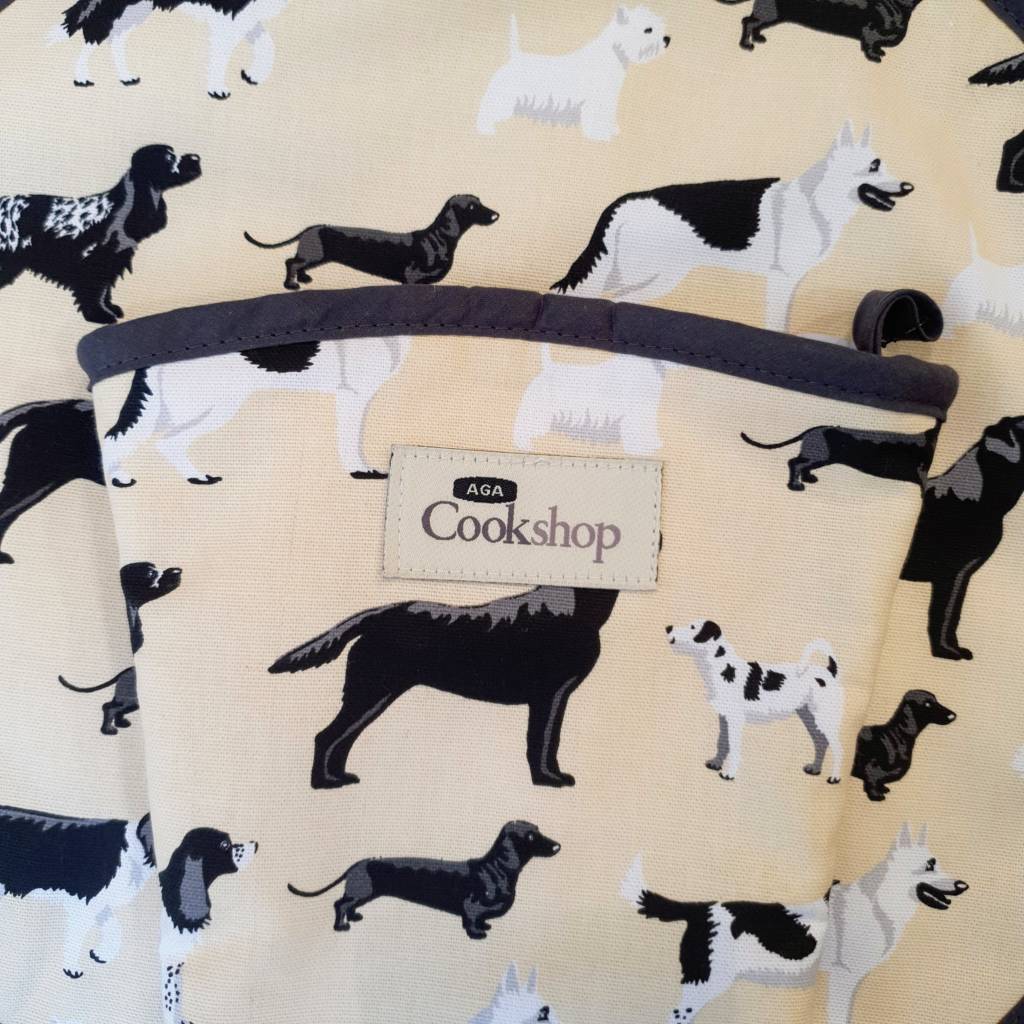 Aga
If you are lucky enough to have an AGA then it's only right you should have the right oven gauntlet, oven glove, baking sheets or kettle! We stock a range of AGA textiles including the iconic chefs pad. The stunning AGA kettles are essential for any AGA owner – we can also order AGA cookware and cleaning products.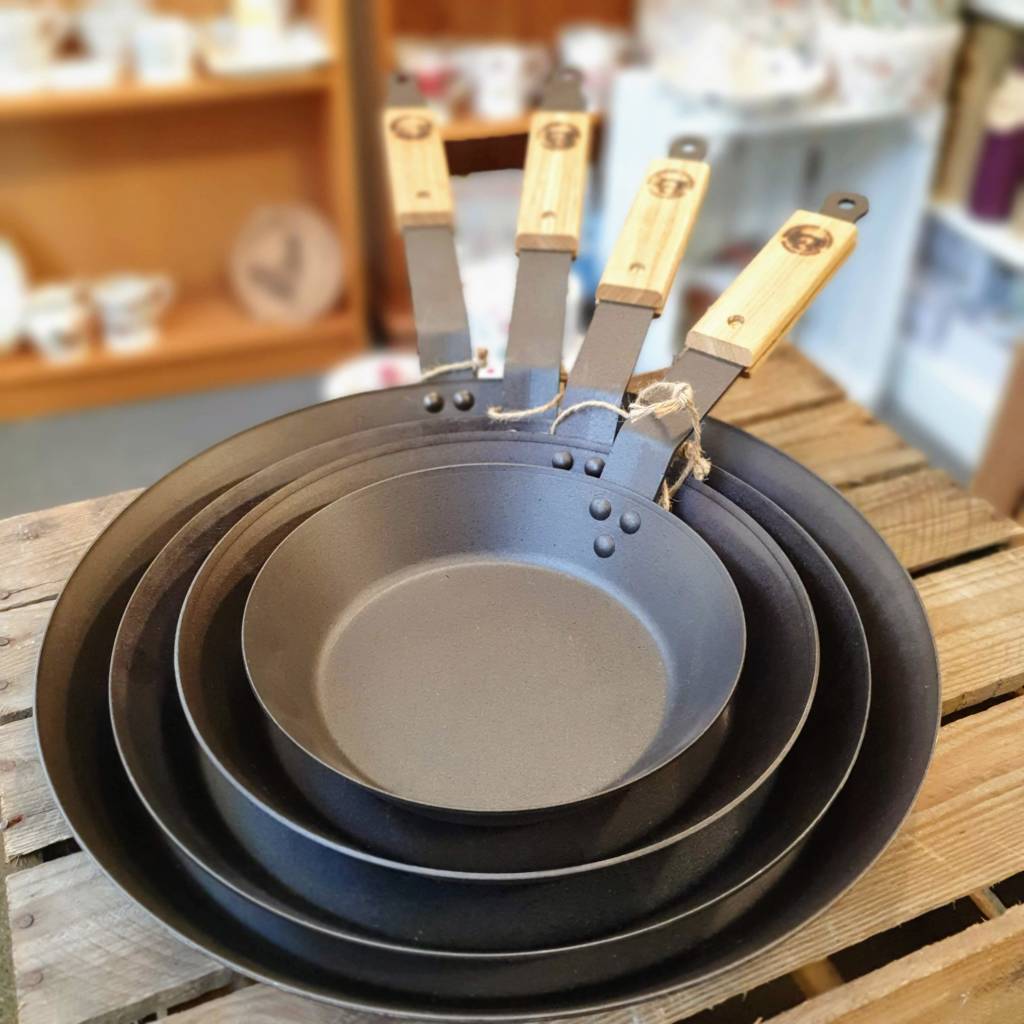 Netherton Foundery
We are really proud to stock these Shropshire made pans – and even prouder they are now recognised and used by top international celebrity chefs. Netherton Foundry pans are 99.1% pure iron pre-seasoned with flax oil and are free from all chemicals enabling them to be used on an open camp fire or a modern induction hob.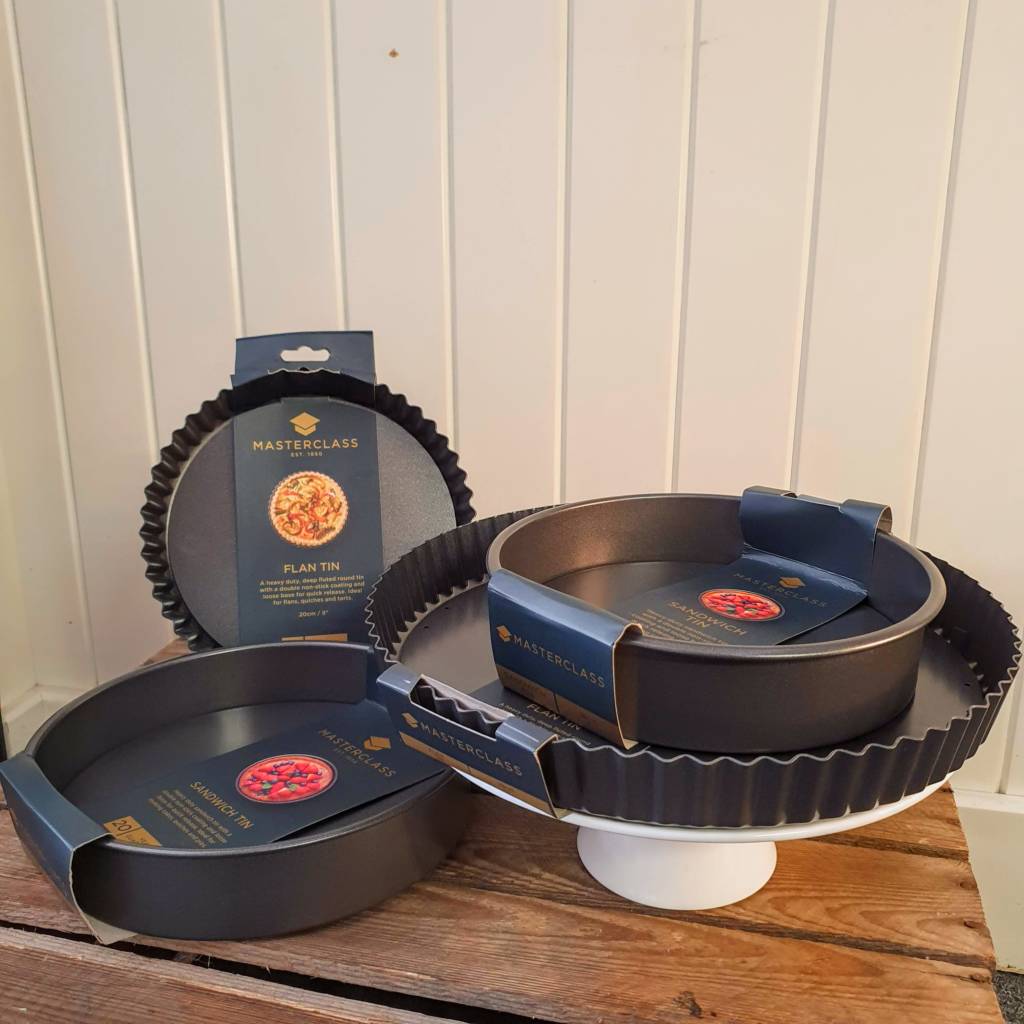 Masterclass
During this un-precedented time – baking has become a very popular pastime. With Masterclass non-stick bakeware baking has never been more satisfying and easier. Great quality tins at a reasonable price. We have a huge range of different tins – the ones shown are just a few of our best sellers.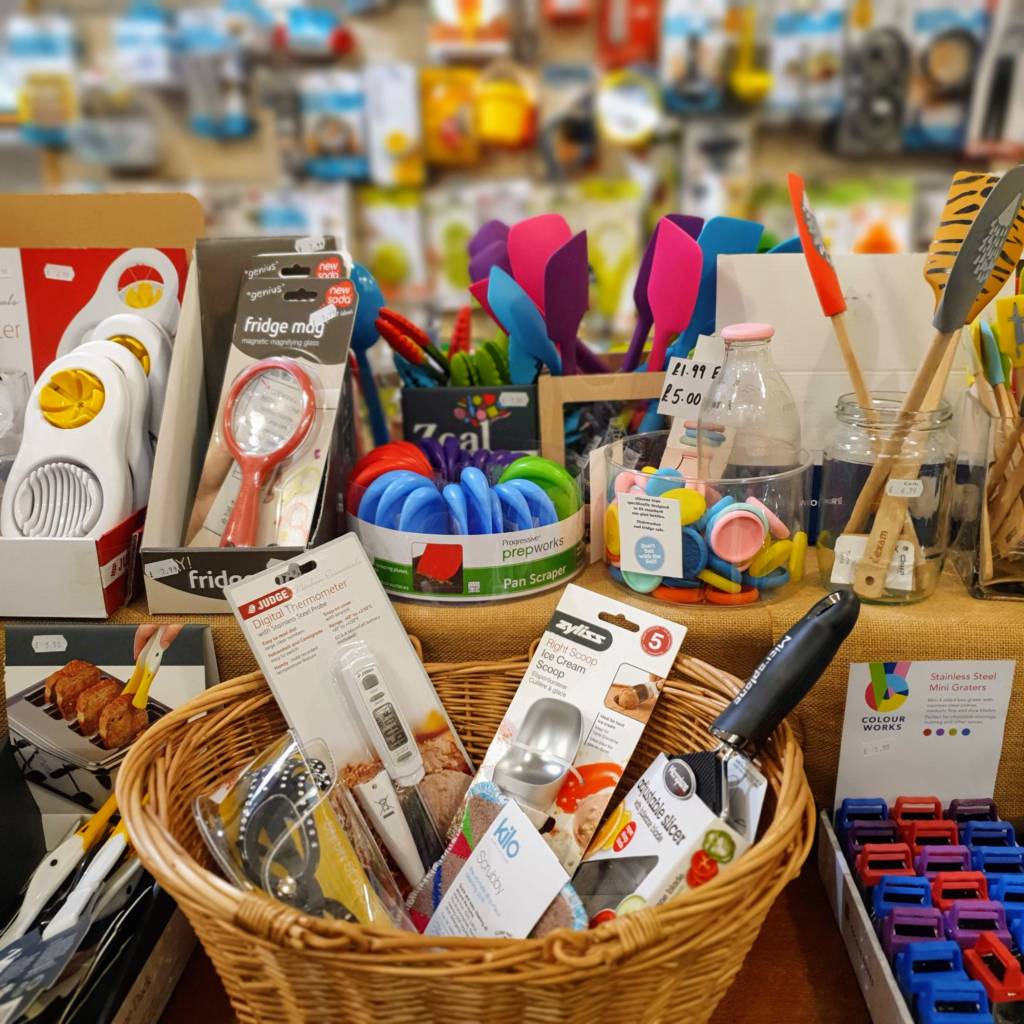 Kitchen Tools & Gadgets
No kitchen is complete without the necessary tools and gadgets to help you make your culinary masterpiece! We stock an enormous range of tools and utensils to cover all the necessary preparation work. Making your kitchen a happier and more productive place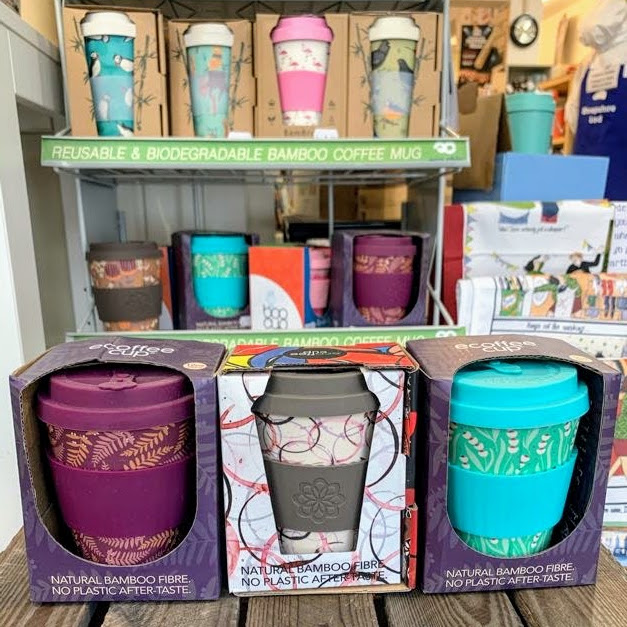 Sustainable & Reusable
Sustainability is very important to us. Thats why we have multiple eco friendly brands in store. Leading the way our Bee's wax Wraps – a natural alternative to cling film. Or why not have a look at our Huskihome range made from pure rice husks.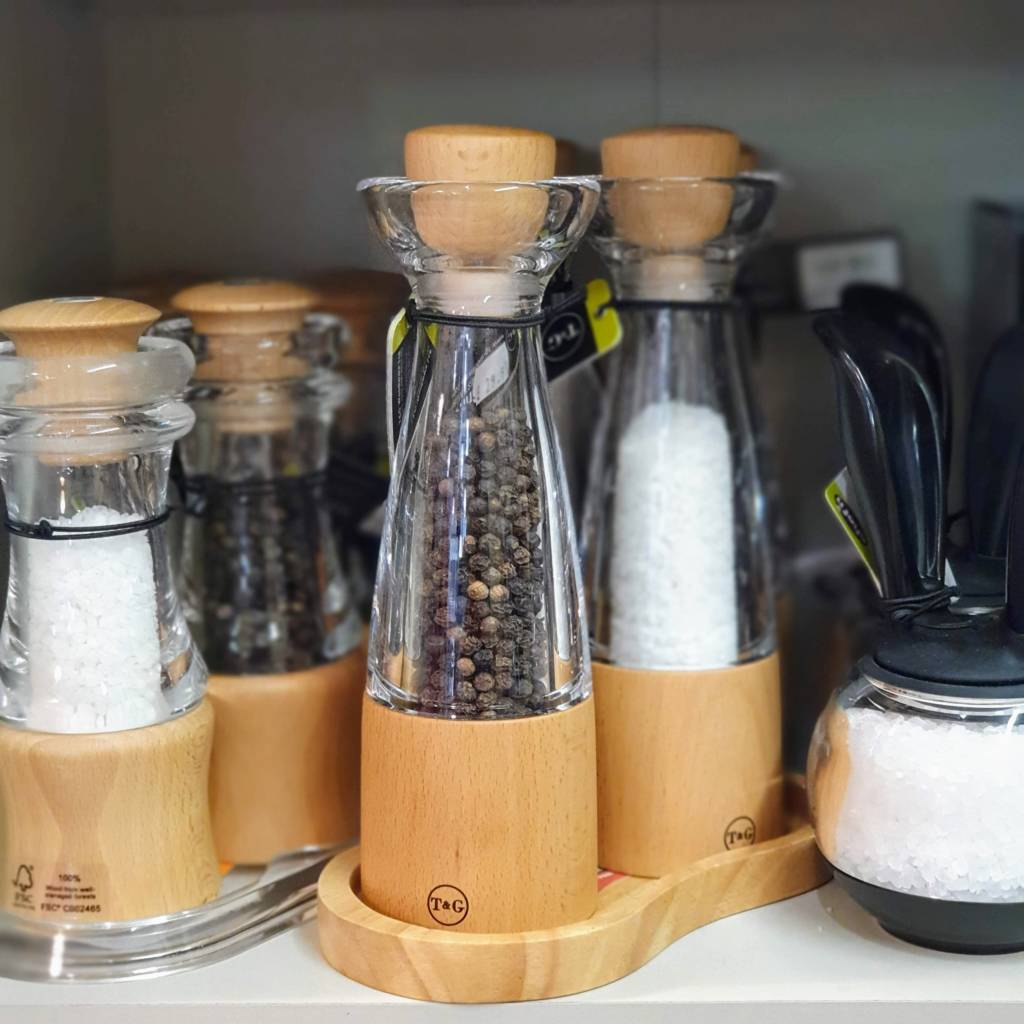 Salt & Pepper Mills
When choosing a good mill we would always recommend the fantastic crush and grind technology of T&G mills. They come in various shapes and sizes and can also be used for spices. Peugeot is our top brand and are available in a traditional wooden style. The large range of mills is complimented by Cole and Mason, Le Creuset and Robert Welch brands.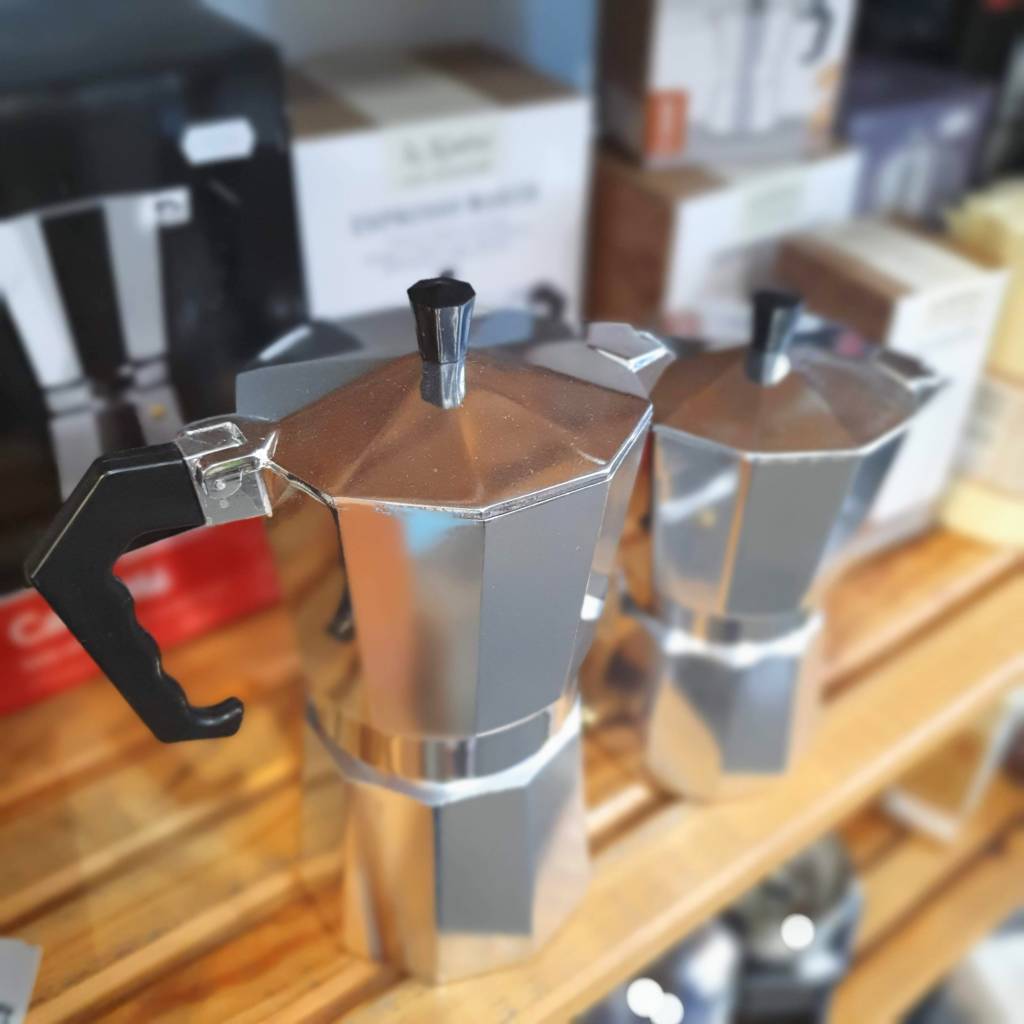 Coffee & Tea Pots
Choice is the name of the game – whether you want a teapot in ceramic, stainless steel, enamel and cast iron we have one in stock. This is complimented by brewing accessories. Coffee is by no means ignored with double walled and glass cafetieres on show. Espresso makers of all sizes are stocked with those suitable for an induction hob.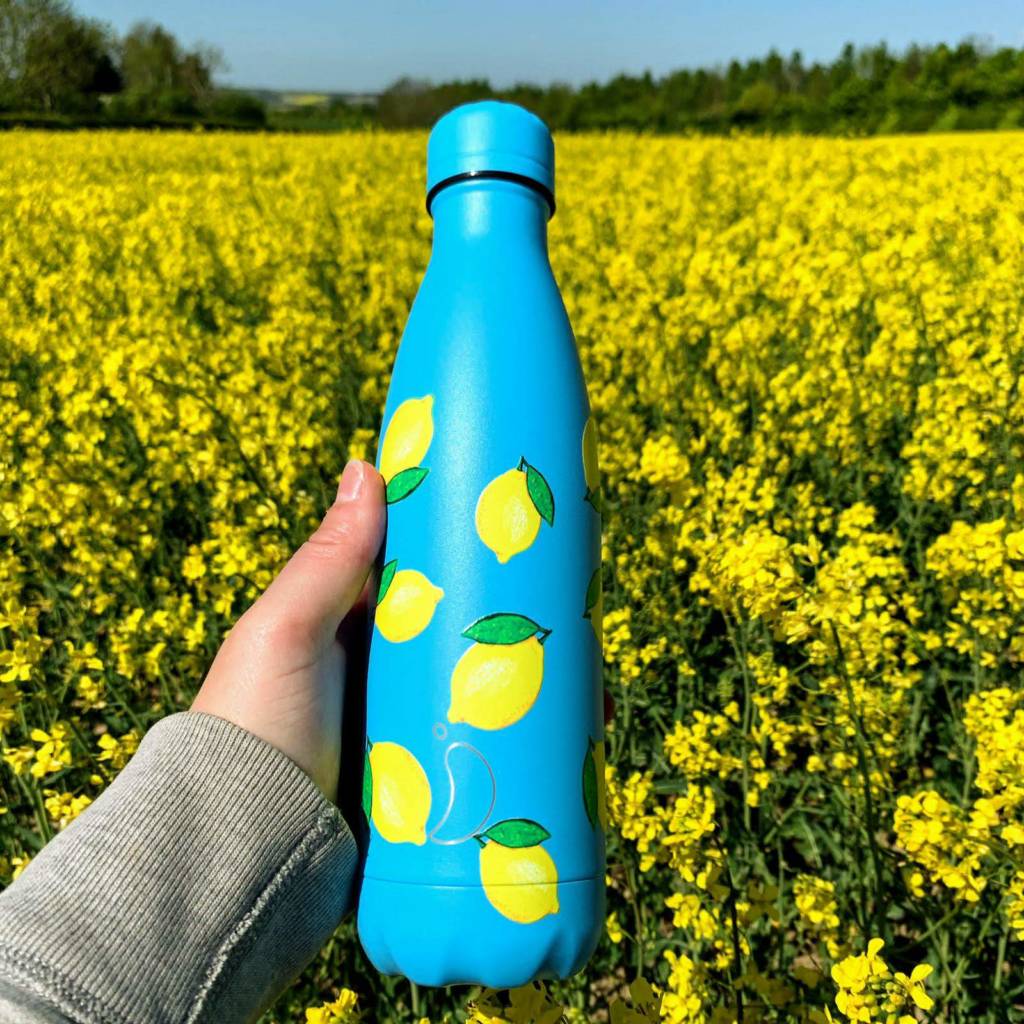 A best seller
Chilly's Bottles
Little did we know when we ordered our first small batch Chilly's Bottles would be so popular! They are a revolutionary reusable bottle that can keep your drinks ice cold for up to 24 hours or hot for 12 hours – helping us be more environmentally friendly and reduce our use of single use plastic cups. We have the largest range of Chilly's Bottle's in Shrewsbury and with designs being added all the time they are becoming somewhat collectable Now with Emma Bridgewater too – they can match your gorgeous kitchenware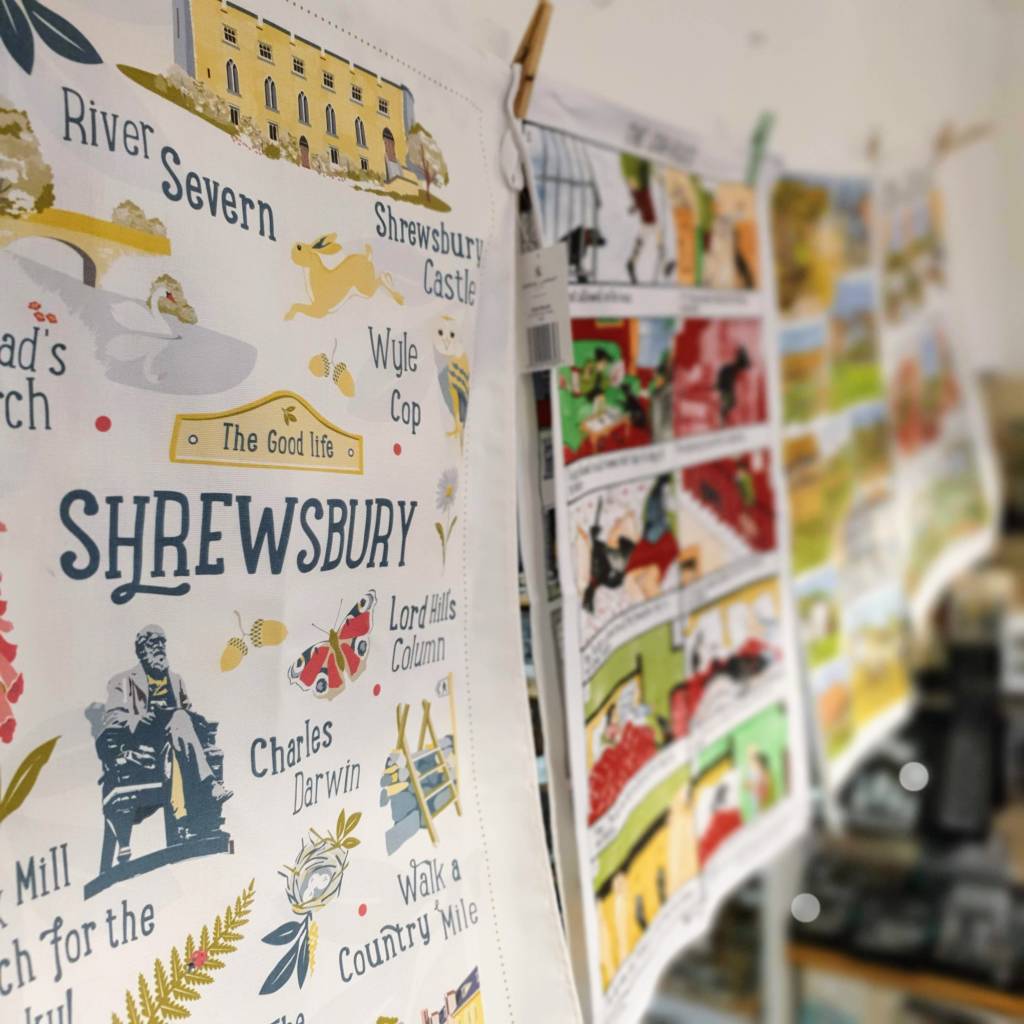 Textiles
There's no denying we are proud of our Shropshire and Shrewsbury heritage and that's why you we stock a range of wonderful and unique tea towels. If you are looking for something branded then why not check out our range of AGA textiles, amongst other brands too.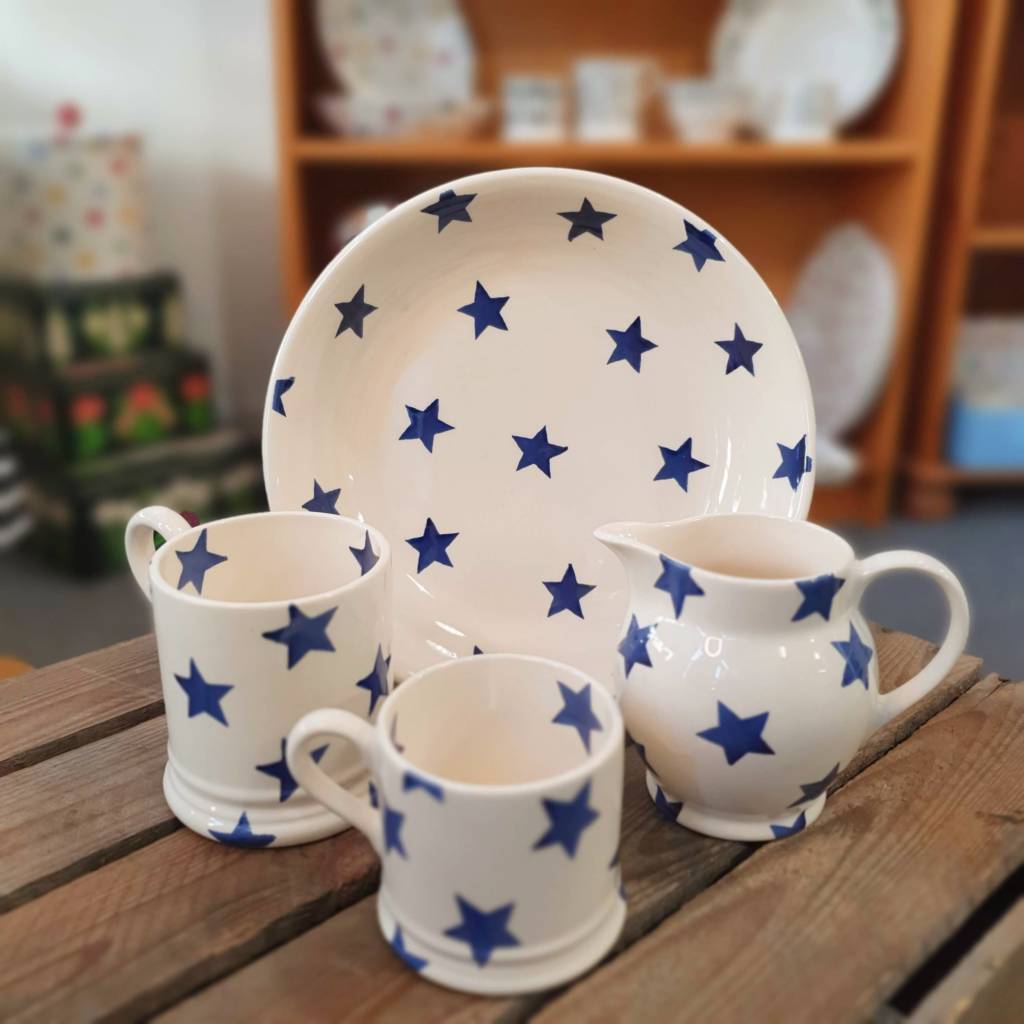 Ceramics
In addition to our Emma Bridgewater range we also stock other ceramic ware i.e. ramekins, soufflé dishes, pie dishes, pudding basins and casseroles are all stocked in various sizes. Le Creuset stoneware is vibrant and makes a wonderful gift or addition to anyone's kitchen. Our pride of place is the beautiful ethically made Tunisian Ceramics range – handcrafted pieces from a small family run business in Tunisia called Bio Farm Trading.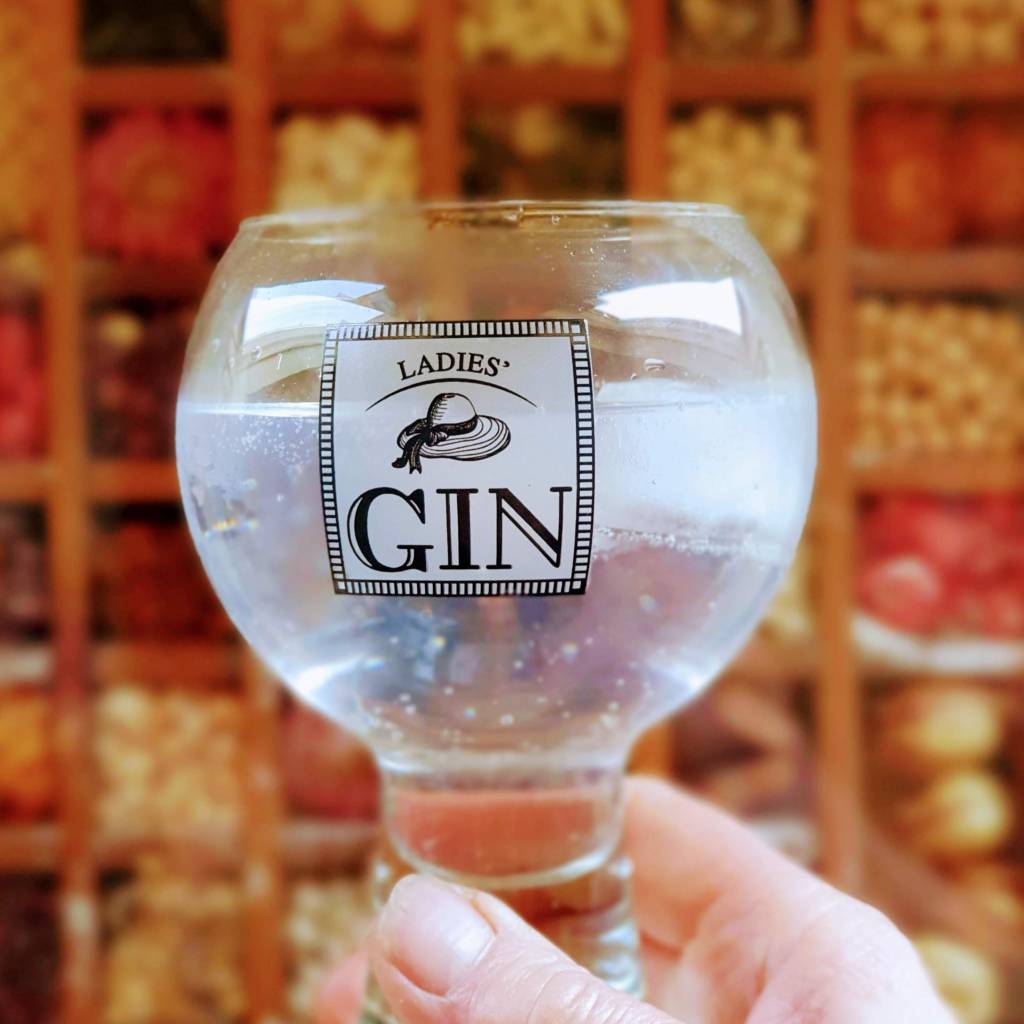 Glasses & Barware
You can get all your barware essentials from Cooking Kneads – from cocktail shakers to corkscrews. Muddlers to measures, stoppers to straws. Reasonably priced glasses made in Europe come in all styles suitable for Cocktails, Wine, Whisky, Champagne, Shots and best selling ladies and gentlemen Gin glasses.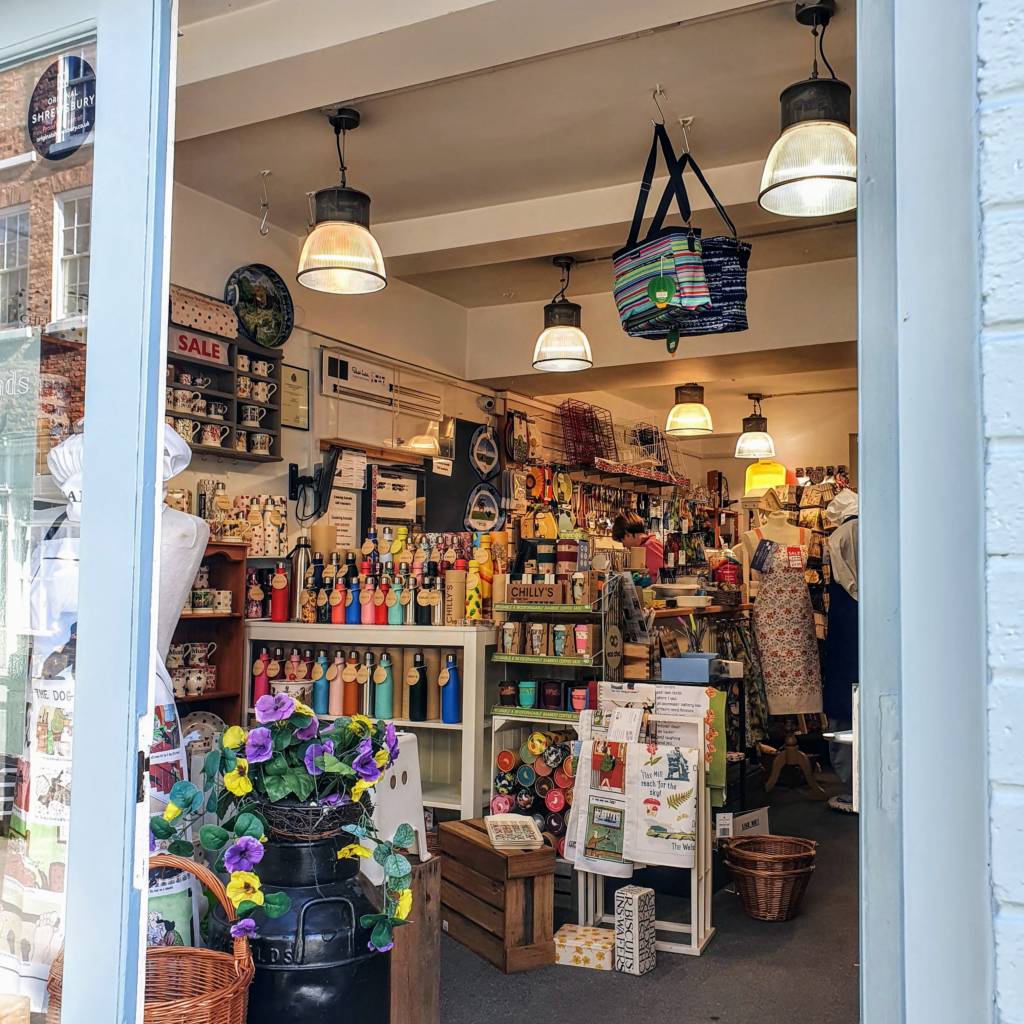 … and Much Much More!
Our shop is a treasure trove. It would be impossible for us to stock absolutely everything in here online. So our online shop will continue to be stocked with a collection of our bestsellers butt there will always be much much more in the Wyle Cop shop. We would love to see you in there some time and will be on hand to give you any advice you need.
Some of our suppliers
AGA, Bake-o-glide, Bio Farm Trading, Charles Viancin, Chef'n, Cole & Mason, Delphinware, Dexam, Eddingtons, Falcon, Global, Judge, Kitchen Devils, Kuhn Rikon, Le Creuset, Mason Cash, Masterclass, Microplane, Netherton Foundry, Peugeot, Price & Kensington, Robert Welch, Samuel Lamont, Silverwood, Stellar, T&G, Ulster Weavers, Victor, Victorinox, Wüsthof, Zeal, Zyliss